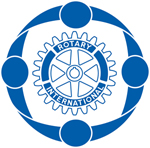 Miss a Rotary meeting?
No problem.
Chicora Rotary Club will provide a credit of $10 per makeup at another club to a maximum of three ($30) per year providing the member has at least 90% attendance during the previous six month period.
Here's an easy listing of online makeups. Point. Click. Mobdro Download Makeup.
Your next 100% attendance award is at your fingertips.
Rotary E-Club One http://www.rotaryeclubone.org/
Rotary E-Club of Southeast and Caribbean. http://www.rotaryeclub34.org/content.aspx?page_id=22&club_id=885080&module_id=21608
Rotary E-Club of the Southwest. http://www.recswusa.org/
Rotary E-Club of the Carolinas. http://rotaryeclubcarolinas.org/