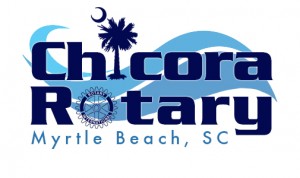 Dear Rotarian,
The end of the Rotary year is approaching!  Please join us for your year ending celebration called "Looking Forward – Looking Back".
Thursday, June 26th @ Colonial Charters
Golf shotgun start at 3:30 pm for 9 holes & the party will start at 6:00 pm
PLEASE RSVP via the link below by 6/1/14.
https://wavesofthefuture.wufoo.com/forms/looking-forward-looking-back/
Sincerely,
Richard Scott
Myrtle Beach – Chicora Rotary Club
www.ChicoraRotary.com *  https://www.facebook.com/ChicoraRotary